- DAWN OF THE BATTLESHIP -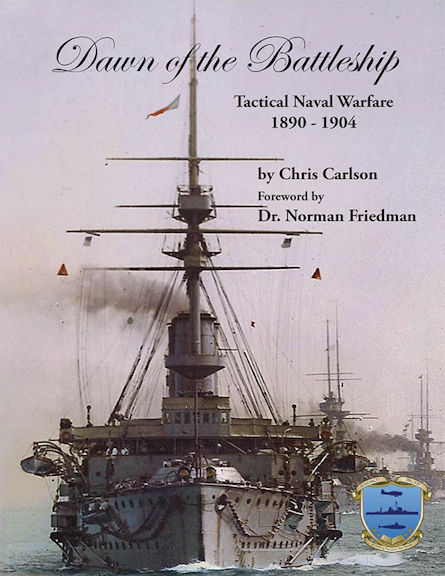 Dawn of the Battleship
simulates naval warfare from 1890 up to 1904, just before technology began to quickly change in the years leading up to WW I. During this period, there are no all-big-gun battleships, aircraft, gun directors, or radios. In the 1890s, 1,500 yards was considered effective range, and 3,000 yards was long range. You will find that you must get much closer to hit than you might expect if you have played other naval games.
If you have played other
Admiralty Trilogy games
, this one uses the same terms and game system as the others (Harpoon, Command at Sea, and Fear God & Dread Nought). That makes it easy to learn and you know it will be accurate.