- COMMAND AT SEA -
- FLEET SERIES -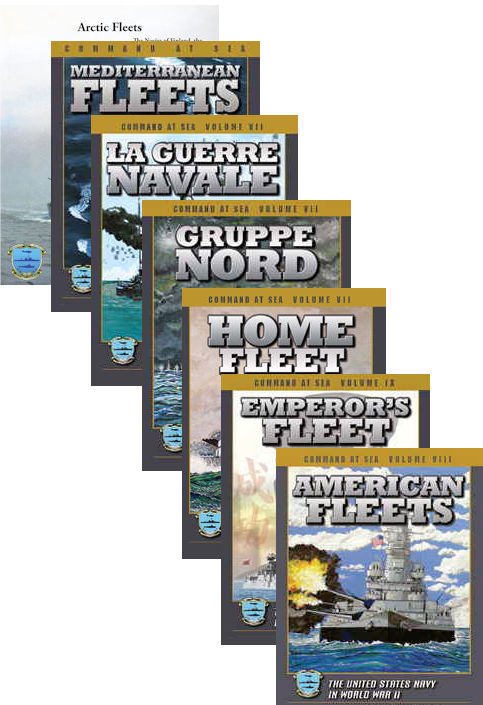 The
Command at Sea (CaS)
series features data on almost every ship available in the World War II period. This information is contained in a series of products known as the
"Fleet Series"
. While some of these products contain scenarios, their primary emphasis is on ship, aircraft, and systems data.
This data is presented in the same format and terms as is used in the other
Admiralty Trilogy
games (
Dawn of the Battleship, Fear God & Dread Nought, and Harpoon
). The
CaS
system emphasizes technical and historical accuracy woven into a streamlined, easy to follow rules structure that keeps the action fast-paced and fun. Much of the information used in
CaS
was drawn from declassified international naval and government documents. Combat resolution is built around a single die roll philosophy that keeps the players focused on the battle and not on the mechanics of the rules.
Containing the most complete and accurate information on the navies and air forces of WW II available, the
Fleet Series
provides all the statistics on ships, aircraft, weapons, and sensors to play scenarios using the Command at Sea tactical naval rules. Each book covers a separate nation or group of nations.
Other
CaS
products:
Command at Sea 4th Edition rules system
Command at Sea Scenario Books